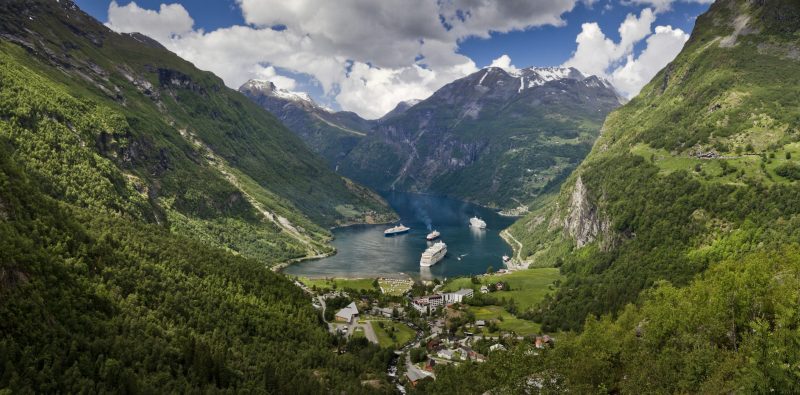 The Ernst Selmer International Workshop
Dedicated to the 100-th anniversary of Prof. Ernst Sejersted Selmer
August 21 – 27, 2022, Hotel Union Geiranger
Organized by the Selmer Center of the University of Bergen
We are pleased to announce the Ernst Selmer International Workshop which aims to bring together international collaborators and friends of the Selmer Center to celebrate the event. The workshop is open by invitation only.
General chairs
Organizing committee
Ermes Franch

Nadiia Ichanska

Nikolay Kaleyski

Erik Mårtensson
Confirmed participants
Samuele Andreoli, University of Bergen
Amund Askeland, University of Bergen
Ángela Barbero, University of Valladolid
Navid Ghaedi Bardeh
Christof Beierle, Ruhr University Bochum
Lilya Budaghyan, University of Bergen
Isaac Canales Martinez, University of Bergen
Anne Canteaut, INRIA
Claude Carlet, University of Paris VIII, and University of Bergen
Diana Davidova, Yerevan State University
Siemen Dhooghe, KU Leuven
Ermes Franch, University of Bergen
Qian Guo, University of Lund
Sartaj UI Hasan, Indian Institute of Technology, Jammu
Tor Helleseth, University of Bergen
Nadiia Ichanska, University of Bergen
Thomas Johansson, Lund University
Wrya Kadir, Simula UiB
Nikolay Kaleyski, University of Bergen
Daniel Katz, California State University Northridge
Oleksandr Kazymyrov, Storebrand
Gurgen Khachatryan, American University of Armenia
Chunlei Li, University of Bergen
Dian Li, University of Bergen
Zilong Liu, University of Essex
Erik Mårtensson, University of Bergen
Venzislav Nikov, NXP Semiconductors
Svetla Nikova, KU Leuven, and University of Bergen
Mohit Pal, University of Bergen
Léo Perrin, INRIA
George Petrides
Enrico Piccione, University of Bergen
Håvard Raddum, Simula UiB
Christian Rechberger, TU Graz
Constanza Riera, Western Norway University of Applied Sciences
Vincent Rijmen, KU Leuven, and University of Bergen
Chunming Rong, University of Stavanger
Eirik Rosnes, Simula UiB
Sondre Rønjom, NSM
Palash Sarkar, University of Bergen
Pantelimon Stanica, Naval Postgraduate School
Andrea Tenti, Solwr AS
Sachin Valera, NYU Abu Dhabi
Yanan Wu, Hubei University and University of Bergen
Øyvind Ytrehus, Simula UiB, and University of Bergen

Ernst Sejersted Selmer

Ernst Sejersted Selmer was a Norwegian mathematician and cryptologist. His work encompasses a variety of topics in pure and applied mathematics, ranging from Diophantine equations and number theory to linear recursion and periodic sequences. He was a professor at the University of Bergen from 1957 to his retirement in 1990, during which period he significantly contributed not only to the scientific but also administrative and pedagogical activities of the Faculty of Mathematics and Natural Sciences, serving as dean of the faculty from 1960 to 1968. It is during this period that he used his expertise to lay the theoretical foundation behind the Norwegian social security number, which was introduced in 1964 and remains in use to this day. Selmer was a member of the Norwegian Academy of Science and Letters and the Royal Norwegian Society of Sciences and Letters. For his achievements on a national and academic level, Selmer was awarded the Order of St. Olav, first class, in 1983.

On Selmer's birthday, February 11, 2003, the Selmer center was established in honor of prof. Selmer on the foundation of the coding and cryptography group at the University of Bergen, and it conducts research in cryptology, data security, and discrete mathematics. With the co-location of the Selmer Center and Simula UiB, Bergen has one of the largest and more influential crypto research environments in Scandinavia.

Programs

The tentative program for the event is available here (program only), and here (program including abstracts).

The program for the excursion day is available here.

Slides

Slides from the talks are available here, sorted by day.

Organised travel between Ålesund to Geiranger

We are organising a boat trip from Ålesund to Geiranger and back. The boat will leave from Ålesund around 17:00 on Sunday, August 21, and will arrive in Geiranger around 20:00. We will pick up participants who would like to take this option at the airport.

For the return trip, the boat will leave around 09:00 on Saturday, August 27, and will arrive at Ålesund around 12:00. We will pick up participants wanting to join this organised return trip around 08:30 at the hotel.

In case of questions regarding the organised boat trips, you can contact Ermes Franch.

Travel to Geiranger on your own

The closest airport to Geiranger is Ålesund. From Ålesund airport, it is easy to get to the city centre using the bus line 672.

Option 1:

According to the tourist info of Ålesund, a good way to get to Geiranger is to take the bus from Ålesund city centre and the ferry afterwards. From the airport, you can take the bus 672 that goes to Ålesund city centre (Kiperviktorget E136) and walk 180m to the stop Blixvalen. From there you can take another bus (250) to Hellesylt that leaves at 14:56 and arrives at Hellesylt ferry station at 17:25. There you can take a ferry to Geiranger.

For more info about the bus click here.

For more info about the ferry here.

Option 2:

Another option is to rent a car at the airport, which would take 2:20h.

Option 3:

Another option is to take the boat (Geiranger fjordservice) that goes directly to Geiranger from the city centre. The boat leaves once a day at 8:30 from the dock at Rutebilstasjonen. If you choose this option it is probably convenient to spend the night in Ålesund. You will be in Geiranger by 11:30.

To leave earlier:

The same boat could be used for people who need to leave the conference before Saturday 27.

On the way back it will still be possible to catch the last flight to Oslo. The boat leaves from Geiranger at 14:30 and arrives in Ålesund at 17:30.

Information for accompanying persons

Expenses for accompanying persons need to be paid separately. The additional costs at the hotel are as listed below.

Adult, incl. breakfast and dinner: 1590NOK,- per person per night.
Children, incl. dinner:

0-5 years 405 NOK,- per person per night;
6-10 years 565 NOK,- per person per night;
11-14 years 675 NOK,- per person per night.

Accompanying person fee for the full-day of excursion with lunch is

940 NOK for adults;
765 NOK for 4-15 y.o. children;
545 NOK for 0-4 y.o. children.

NB: The program uses Norwegian time (GMT+2).

Other activities in Geiranger

Geiranger is a magnet for outdoor adventurers which you are welcome to explore with other fellow thinkers. We found the next activities attractive and feasible for small groups.